City of Peru and Illinois Railway Awarded Federal Grant
Capstone $6 million project will make the community safer and rail
line more efficient; Grant is second largest ever for OmniTRAX after
recent project in Georgia and Florida
PERU, Ill.–(BUSINESS WIRE)–The City of Peru, Illinois and OmniTRAX, Inc., one of the largest
privately held transportation service companies in North America and an
affiliate of The Broe Group, will receive a grant for extensive
trackwork on the OmniTRAX-managed Illinois Railway (IR). The Peru
Intermodal, Safety, Congestion, and Energy Security Project, Phase II
(PISCES II) is being awarded a $6,081,036.00 grant as part of the
federal government's FY 18 Consolidated Rail Infrastructure and Safety
Improvements Grant Program.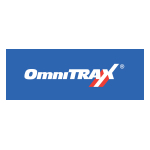 The grant is for the capstone project of a long-term public-private
partnership between the City of Peru and OmniTRAX, resulting in a
dramatically safer community and a more efficient transport network. It
will improve crossing surfaces and install 25 miles of 115-pound rail,
20,000 ties and seven switch sets, and 7,600 tons of ballast along the
17-mile corridor on the IR's La Salle sub from Peru to Zearing,
Illinois, enabling economic growth and new jobs for the central Illinois
region.
"We are very excited to be involved with this generational investment in
the central Illinois rail network and appreciate the efforts of both the
local and federal governments, particularly the state's two US senators
and Rep. Adam Kinzinger who have supported the grant from its
initiation. It's projects like this, based on mutual benefit for all
stakeholders, that are a shining example of how government and business
can work together effectively," said Kevin Shuba, CEO of OmniTRAX.
The first two elements of the project, which were funded by the Illinois
Department of Transportation and local sources, provided easier access
to the truck-to-rail transload facility, pulled traffic away from
downtown Peru and built a new access road and rail siding. Construction
for the latest component will be administered by the Federal Railroad
Administration, will likely start in 2020 and will take several months
to complete.
"This project is benefiting our community by making the railroad safer
while enhancing the performance of the Peru Industrial Railroad. This is
the definition of public-private partnerships and we're fortunate to
have OmniTRAX as our partner in this one," said Peru Mayor Scott Harl.
"This project will support continued economic growth and the creation of
new opportunities in and around Peru while also improving transportation
safety. I am proud of my friends in the City of Peru who have done a
wonderful job of designing and championing infrastructure projects that
can benefit Illinois for many years to come," said US Senator Dick
Durbin (IL-D).
Congressman Adam Kinzinger (IL-16) said: "This grant award for the City
of Peru is great news for the 16th Congressional District and our entire
region. With this investment, city officials can move forward on plans
to improve railway routes and the capacity to access new economic
opportunities. I'm grateful to the Department of Transportation for
recognizing the needs in our community and the value that the City of
Peru's Pisces II Project will bring to the area."
About OmniTRAX, Inc.
As one of North America's largest private railroad and transportation
management companies, OmniTRAX's core capabilities range from providing
management services to railroad and port services and to intermodal and
industrial switching operations. Through its affiliation with The Broe
Group and its portfolio of managed companies, OmniTRAX also has the
unique capability of offering specialized industrial development and
real estate solutions, both on and off the rail network managed by
OmniTRAX. More information is available at www.omnitrax.com.
About The Broe Group
Based in Denver, The Broe Group and its affiliates form a
privately-owned, multi-billion dollar real estate, transportation,
energy and investment organization with assets owned and managed across
North America. Together, Broe managed companies employ more than 1,000
people and provide employment for thousands of others through operations
such as its Great Western Industrial Park in Northern Colorado. Its
transportation affiliate, OmniTRAX, Inc., is one of North America's
largest private railroad and transportation management companies
specializing in: management services, railroad and port services,
intermodal solutions and industrial switching operations. Its energy
affiliates include Great Western Oil & Gas Company, the largest private
operator in the third most prolific U.S. basin. Broe Real Estate Group
acquires, develops and manages office and industrial properties, medical
office buildings and multi-family communities across the country,
including premier assets in many of the most desirable markets. The Broe
Group also has multiple investment affiliates, including Three Leaf
Ventures, which is focused on innovative healthcare technology
start-ups. For more information, visit broe.com.
Contacts
Media Contacts:
Ronald Margulis
RAM Communications
+1
908.272.3930
ron@rampr.com