National Mining Hall of Fame Names 2019 Inductees
Induction Ceremony September 14, 2019, Denver, CO
LEADVILLE, Colo.–(BUSINESS WIRE)–National Mining Hall of Fame Inductees – The National Mining Hall
of Fame and Museum (NMHFM) is pleased to announce the class of 2019
National Mining Hall of Fame inductees. This year's inductees, selected
by the National Mining Hall of Fame's Board of Governors, represent
exceptional financial acumen in assembling several operations which
formed the basis of a successful American mining company; conception and
development of equipment which contributed to improved efficiency and
mine safety; and unrelenting advocacy for the U.S. mining industry and
its workers. These individuals, selected for being determined,
forward-thinking innovators, doers, and leaders have propelled the
industry toward vastly improved safety and social responsibility.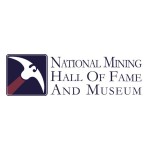 The Prazen Living Legend of Mining Award, named for renowned mining
artist Gary Prazen, will also be presented at the ceremony. This award
recognizes an individual or organization for significant and sustained
commitment to educating the public about the relationship of mining to
our everyday lives through educational materials, programming, and
outreach.
2019 National Mining Hall of Fame Inductees:
Frank Calandra, Jr. has devoted over 50 years to the mining
industry; he is an icon in ground control technology for the mining,
tunneling, and civil construction industries. From the ground up, his
passion, sweat equity, and shrewd business acumen have grown Frank
Calandra, Inc. (FCI) and Jennmar from a single plant in Pennsylvania to
a world-class enterprise with 25 plants employing thousands globally. As
evidenced by Calandra's 20+ patents on ground control devices (not to
mention the additional 80 patents his companies hold), his innovation
and commitment to safety have made underground mining safer and more
efficient. In the late 1970s and early 1980s, Calandra was instrumental
in upgrading ASTM (American Society for Testing and Materials) standards
in roof control for both state and federal regulations. Through his work
with industry associations such as the National Mining Association,
National Coal Council, and Center for Energy and Economic Development,
among others, Calandra has contributed his time, expertise, and
financial support to ensure a balanced political and regulatory climate
for mining. Calandra is an inductee of the West Virginia Coal
Hall of Fame.
Robert E. Cannon was a renowned inventor of many products used in
the mining industry, the Raise Drill and the Underground Blast Hole
Drill being the most notable. In March 1962, while employed by Security
as North American Sales Manager, he visited the Homer-Wauseca mine in
Northern Michigan. Asked for advice on putting out a fire that had
developed in an open stope four levels underground, Cannon came up with
the idea of creating a larger raise hole, thus using the dirt from the
hole opening to put out the fire. To increase the diameter of the raise,
he obtained a large rock bit, known as a hole opener, had the bit welded
upside down to a section of drill pipe and reamed the hole larger from a
level below. The fire extinguished without any injuries to the workers.
A few years later, he invented another drill using down-the-hole hammers
as the method of drilling a larger diameter blast hole than a top
mounted drifter type of drill. Both types of drills are used in
virtually every underground hard rock mine in the world. Not only have
both pieces of equipment increased production in the mining industry,
but the Raise Drill also eliminated one of the most dangerous jobs in
mining, the raise driller, saving countless lives over the years.
Robert H. Freeman's pioneering endeavors started a revolution in
U.S. underground coal mining and changed the nature of underground coal
mining forever. Freeman had the foresight to see how the longwall
system, developed for European mining conditions, could be adapted to
U.S. applications. He recognized that modifications in the design and
operation of longwall faces could result in significant increases in
production, productivity, and safety in the U.S. In the 1950s as Chief
Engineer for Eastern Associated Coal Corp., Freeman imported mechanized
longwall systems into the metallurgical coal seams in southern West
Virginia. He led the complete process, including feasibility,
acquisition, installation, and operation of mechanized longwall mining
equipment in North America. Under Freeman's leadership, the potential
for improved safety and lower cost, compared to room and pillar mining
methods, were soon evident. Freeman's resolve to adapt longwall to the
U.S. mining industry resulted in significant changes in extracting coal,
leading to the very highly efficient and safe systems found operating
the world over today.
Mary Harris "Mother" Jones is one of the most famous labor
activists in the cause of economic justice. Her battle cry, "Pray for
the dead and fight like hell for the living," truly said it all. Her
powerful speeches and knack for theatrics encouraged many to form unions
and strike for fair wages and safe working conditions. Known as the
"Miner's Angel" for her advocacy on their behalf, Mother Jones's
activism set the stage for the labor and safety laws we all benefit from
today. A champion of the working class, she organized numerous miners'
strikes against low pay, 12-hour days, 7-day work weeks, extreme
mortality rates, and child labor, and railed against the servitude of
company stores and company housing. When she began organizing for the
United Mine Workers Union in the 1890s, it had 10,000 members; within a
few years, 300,000 men had joined. Hearing Jones speak, you discovered
the secret of her influence – she had force, she had wit, and above all
she had the fire of indignation. Mother Jones's impassioned work is
recognized in the National Women's Hall of Fame, U.S. Department of
Labor's Hall of Honors, and the Irish American Hall of Fame.
2019 Prazen Living Legend of Mining Award
The American Exploration & Mining Association ("AEMA";
formerly known as the Northwest Mining Association) founded in 1895, is
a 1,900-member, non-profit, non-partisan trade association based in
Spokane, Washington. Its diverse membership includes every facet of the
minerals and mining industry and is a true cross-section of the American
mining community, from small miners and exploration geologists to both
junior and large mining companies. The Association's mission includes a
focus on public, legislative and industry outreach.
AEMA's The More You Dig campaign is a public education effort to
increase understanding about the importance of mining in our daily
lives, generate accurate public perceptions of mining, and inform the
media about the modern mining industry. The program emphasizes that the
raw materials extracted by mining are critical to the daily activities
of every person in our society. AEMA offers educational resources for
all things mining: the process, products, careers, economic impact,
safety, environmental protection, and more.
Seeking to enhance teachers' knowledge and ability to educate students
about the importance of mining, AEMA has sponsored the Northwest Natural
Resources Institute (NNRI) Teacher's Workshop since 2006. The workshop,
held every summer, is free for teachers. It includes three full days
with hands-on learning about earth sciences, guest speakers, and field
trips to area mines. The workshop has educated over 500 teachers
providing them with information and activities to effectively engage
students in learning earth science, particularly about minerals and
metals.
AEMA advocates for the policies necessary to ensure a robust domestic
mining industry. It works to educate local, state, and federal
legislators and congressional staffers about the strategic importance of
mining to our country, particularly in the areas of manufacturing,
renewable energy development, national defense, communications,
transportation, and advancements in high technology.
In addition to its educational outreach and mission, AEMA has long
promoted and worked with its member companies promoting the use of safe,
modern, environmentally friendly, and sustainable operating practices
through its Statement of Environmental Principles. The Statement
emphasizes that mining and environmental protection are indeed
compatible, affirms ecological protection as an essential element of
mining, and underscores the modern mining industry's commitment to
protecting the environment and human health while providing the minerals
society needs and uses.
Regarding this year's honorees, National Mining Hall of Fame and Museum
Board of Directors' Chair, David Brown, stated, "We are pleased to honor
those selected for induction this year into the National Mining Hall of
Fame. Their contributions to the mining industry, particularly the
safety and wellbeing of mine workers, are immense. The legacies of this
year's honorees span a time starting with the hazardous underground
mining of the late 1800s to modern-day best practice. Each, in their
unique way, has brought significant and lasting contributions to our
great industry. We are also delighted to honor the American Exploration
& Mining Association with the Prazen Award recognizing their
long-standing efforts in promoting public understanding of the critical
importance the mining of base materials has in everyone's lives and
wellbeing."
Since 1987, the National Mining Hall of Fame and Museum, located in
Leadville, CO has been a national monument to the men and women who
champion the discovery, development, and processing of our nation's
natural resources, as well as a national institution educating the
public about the undeniable relationship of mining to our daily lives.
Sponsorships are available, contact Jack Roland, Sponsorship
Coordinator, at Jack@MiningHallOfFame.org
to discuss those opportunities. For event details and ticket purchases
visit www.MiningHallOfFame.org
or reach out to Francine Webber, Events Manager, at Francine@MiningHallofFame.org.
Contacts
Francine Webber, Events Manager
Francine@MiningHallofFame.org