NEON Data Used to Answer Questions About What Fuels Wildfire Size, Intensity & Emissions
A joint study by NEON, the University of Colorado–Boulder and BB-FLUX
looks to learn more about the relationship between biomass and a fire's
intensity, spread and emissions.
BOULDER, Colo.–(BUSINESS WIRE)–As the American West gears up for another potentially devastating fire
season, a new study from the National
Science Foundation's (NSF) NEON program and the University of
Colorado–Boulder, in partnership with BB-FLUX, attempts to answer
critical questions about the relationships between ecosystems, climate
and fire activity.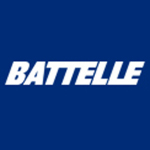 The study, "Airborne LIDAR and Hyperspectral Observations to
Support Ecological Characterization of Wildfire-Affected Areas,"
examines how local vegetation fuels wildfires and affects their
intensity, spread and emissions. The study is part of NSF's Rapid
Response to Funding (RAPID) Grant program and is a joint undertaking
by the NEON
program, funded by the NSF and managed by Battelle,
and the University
of Colorado–Boulder in partnership with BB-FLUX,
another NSF-supported project.
The study comes on the heels of one of the deadliest wildfire seasons on
record. In 2017 and 2018, wildfires burned more
than 18 million acres of land, resulting in record levels of
damages. Six of the ten costliest wildfires on record occurred in the
last two years, and frequent droughts caused by a changing climate are
expected to make matters worse in the decades to come.
As concerns about wildfire activity continue to grow, it's important to
gain a better understanding about how these fires burn. Wildfires are
fueled by biomass: organic matter (e.g. vegetation) growing in the
ecosystem. The characteristics of that biomass influence how large a
wildfire can get and how fast it can spread, as well as the types of
smoke and particles it emits. A clearer picture of this relationship
between biomass and a fire's characteristics can help predict the impact
of future wildfires.
"This data will help us develop better models that can be used to
predict how wildfires spread in different ecosystems and under different
conditions," says Rainer Volkamer, Associate Professor of Chemistry and
CIRES Fellow at UC–Boulder and Principal Investigator of the BB-FLUX
project. "It will also help us predict how changes in biomass resulting
from climate change – including droughts and insect damage – may
influence fire activity in the future."
Tristan Goulden, NEON's Remote Sensing Lead Scientist and joint
investigator on the study, said, "Understanding these changes will be
important for researchers, policy makers and land managers. A better
understanding of wildfire emissions will also help the public health
community develop science-based policies to protect vulnerable
populations exposed to smoke from wildfires."
The study, which leveraged NEON's Airborne Remote Sensing Team and
BB-FLUX's remote sensing and in-situ instruments across four areas
impacted by wildfires in 2018, marks one of the first collaborations
between the atmospheric and ecosystem communities when it comes to
wildfires. Both teams are enthusiastic about the potential of the
collaboration. "The scientific synergies and opportunities for learning
are tremendous," Volkamer says. "A lot remains to be done."
The NEON data, which have been shared with the U.S. Forest Service, may
help in the development of fuel models that could be used to determine
the percentage of total available biomass actually consumed by each
fire. Calculating this "combustion completion" ratio is a very
challenging interdisciplinary problem and presents an interesting
opportunity for future research.
About NEON
The NEON program, managed by Battelle for the National Science
Foundation, is a continental-scale ecological observation facility
that collects and provides open data from 81 field sites across the
United States that characterize and quantify how our nation's ecosystems
are changing. The data will contribute to a better understanding and
more accurate forecasting of how human activities impact ecosystems and
how society can more effectively address critical ecological questions
and issues. The data is available for any researcher to use. Learn more
at neonscience.org.
About Battelle
Every day, the people of Battelle apply science and technology to
solving what matters most. At major technology centers and national
laboratories around the world, Battelle conducts research and
development, designs and manufactures products, and delivers critical
services for government and commercial customers. Headquartered in
Columbus, Ohio since its founding in 1929, Battelle serves the national
security, health and life sciences, and energy and environmental
industries. For more information, visit www.battelle.org.
Media Contacts
For more information contact Katy Delaney at (614) 424-7208 or delaneyk@battelle.org
or T.R. Massey at (614) 424-5544 or masseytr@battelle.org.
Contacts
Katy Delaney, (614) 424-7208 or delaneyk@battelle.org
T.R.
Massey, (614) 424-5544 or masseytr@battelle.org