EQT Declares Quarterly Cash Dividend
PITTSBURGH–(BUSINESS WIRE)–EQT Corporation (NYSE: EQT) declared a quarterly cash dividend of $0.03 per share, payable September 1, 2019, to shareholders of record at the close of business on August 9, 2019.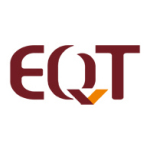 About EQT Corporation:
EQT Corporation is a natural gas production company with emphasis in the Appalachian Basin and operations throughout Pennsylvania, West Virginia and Ohio. With 130 years of experience and a long-standing history of good corporate citizenship, EQT is the largest producer of natural gas in the United States. As a leader in the use of advanced horizontal drilling technology, EQT is committed to minimizing the impact of drilling-related activities and reducing its overall environmental footprint. Through safe and responsible operations, EQT is helping to meet our nation's demand for clean-burning energy, while continuing to provide a rewarding workplace and support for activities that enrich the communities where its employees live and work. Visit EQT Corporation at www.EQT.com; and to learn more about EQT's sustainability efforts, please visit https://csr.eqt.com.
Contacts
Analyst inquiries:

Kyle Derham

KyDerham@eqt.com

Blake McLean

412.395.3561

BMcLean@eqt.com

Media inquiries:

Michael Laffin

412.395.2069

MLaffin@eqt.com