J.J. Kane Auctioneers Dives Into Summer With Massive Two-day, Four-Ring Equipment Auction Live on Proxibid
OMAHA, Neb.–(BUSINESS WIRE)–#auction—Proxibid, the most trusted way to connect buyers and sellers of highly valued items, will be the exclusive provider of live online bidding for the J.J. Kane Auctioneers two-day, four-ring auction taking place Thursday, July 25 and Friday, July 26 in Charlotte, North Carolina. J.J. Kane is the nation's largest auction company focused on equipment utilized in the power line, telecommunication, forestry, and transportation industries. This auction features a vast selection of high-quality construction equipment, utility fleet equipment, light-duty trucks, and more. The auction catalog is already available for preview at www.proxibid.com/jjkane. Online bidding for all four rings will begin opening Thursday, July 25 at 8:30 am Eastern.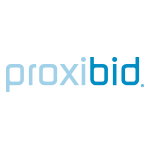 In all, more than 1,500 lots of high-quality, low-hour equipment from leading brands including Altec, Caterpillar, John Deere, Bobcat and more will cross the block during this auction. Whether bidders are updating an entire fleet or purchasing just a few pieces to meet a specific need, this auction has something for every buyer. Featured items up for bid include a series of John Deere Tractors:
"This auction is among the largest selection of inventory we will offer in a single event this year," said Joe Kane, Auctioneer and President of J.J. Kane Auctioneers. "The equipment available for sale is of the highest quality and comes from leading consignors. With online bidding provided by Proxibid, bidders from anywhere in the world can log on and bid using the industry's most trusted platform for purchasing equipment via the internet, and ensures all bidders have the opportunity to participate in this immense auction."
Proxibid offers the industry's most robust online bidding platform for both live and timed auctions. All purchases made via Proxibid are backed by the company's sophisticated risk management system and integrated payment solution, designed specifically to facilitate high dollar transactions like the power, utility, and construction equipment sold in J.J. Kane auctions.
For more information or to bid in upcoming J.J. Kane Auctions, please visit Proxibid.
Proxibid Social
Visit us online at www.proxibid.com

"Like" us on Facebook www.facebook.com/proxibid

Follow us on Twitter www.twitter.com/proxibid

Follow us on Instagram www.instagram.com/proxibid
About Proxibid
Proxibid is the most trusted platform for connecting buyers and sellers of highly valued items. Since 2001, more than $45 billion in inventory has passed through Proxibid's platform via live and timed auctions and buy now | make offer transactions. Proxibid's Marketplace supports 16 categories including heavy equipment; industrial machinery; real estate; fine art; antiques and collectibles, and more.
Proxibid's Powered By solution enables sellers to integrate Proxibid's marketplace technology into their websites, offering custom development and more to bring ecommerce solutions to companies across the globe.
Founded in 2001, Proxibid is headquartered in Omaha, NE with offices in London. For more information about Proxibid, please visit www.proxibid.com.
Contacts
Dana Kaufman

Dana.Kaufman@Proxibid.com

402.505.7776