Rapaport Press Release: Challenging Diamond Market Sees Further Declines
1 ct. RAPI -3.1% in 1H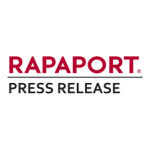 LAS VEGAS–(BUSINESS WIRE)–Diamond market sentiment was weak in June due to sluggish demand and tightening manufacturing profits. Suppliers are reducing prices to raise liquidity, as they're under pressure from banks to repay their loans.
The RapNet Diamond Index (RAPI™) for 1-carat diamonds fell 1.4% during the month and 3.1% in the first half of the year. The index is down 5.6% from a year ago.
RapNet Diamond Index (RAPI™)

June
1H 2019
Jan. 1 to Jul. 1

Year on year

Jul. 1, 2018, to Jul. 1, 2019

RAPI 0.30 ct.

-3.1%

-12.2%

-20.9%

RAPI 0.50 ct.

-1.8%

-4.7%

-7.9%

RAPI 1 ct.

-1.4%

-3.1%

-5.6%

RAPI 3 ct.

-2.5%

-12.1%

-16.1%

© Copyright 2019, Rapaport USA Inc.
The diamond industry's challenges extend well beyond the slump in prices. There's not enough profit in the midstream. De Beers' June rough-price cuts were not enough to reboot trading, and cutters are not seeing value in their rough purchases. It's better to buy polished, especially since their inventory levels remain high. The number of diamonds listed on RapNet increased 13% from a year ago to 1.5 million stones as of July 1.
Manufacturers have reduced polished production an estimated 30% to restore the market balance. Cutters are also shifting to smaller and lower-cost items to keep workers occupied. The result is that production of 0.25- to 0.50-carat diamonds remains steady, even though sales are slow and prices continue to soften. RAPI for 0.30-carat diamonds declined 12.2% in the first half and 20.9% over the past year.
Demand is cautious in China, where 0.30-carat goods are a popular item. Far East jewelers are refraining from making large purchases, while the majors are putting price pressure on suppliers with liquidity issues.
Rough sales will continue to slide in the second half as manufacturers focus on profitability rather than turnover. Polished suppliers are seeking programs that will help improve their margins. One avenue gaining momentum is ethically sourced, traceable diamonds, as outlined in the June Rapaport Research Report. Manufacturers need to demonstrate their added value in the distribution chain, which has become more selective and price-sensitive.
To learn about the Rapaport Research Report and to subscribe, click here.
Contacts
Rapaport Media Contacts: media@diamonds.net

US: Sherri Hendricks +1-702-893-9400

International: Alex Shine +1-718-878-5138

Mumbai: Prashant Bhojani +91-97694-66855