ASRC Industrial Announces New President and Chief Executive Officer
AIS COO Brent Renfrew Steps into President and CEO Role
CONCORD, Calif.–(BUSINESS WIRE)–ASRC Industrial Services ("AIS"), a premier provider of industrial, environmental, and engineering services throughout the United States, is pleased to announce that effective July 26, 2019, Brent Renfrew has assumed the role of President and Chief Executive Officer. Renfrew previously served as the Company's Executive Vice President and Chief Operating Officer. He takes over for Greg Johnson, who served as President and CEO since the Company's establishment in September 2016. During his tenure, Johnson oversaw the execution of the AIS growth strategy that has significantly expanded the Company's capabilities and geographic footprint.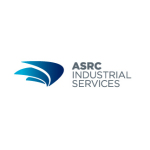 Renfrew joined AIS in May 2017 as Executive Vice President of Corporate Development and Chief Financial Officer. He was promoted to Chief Operating Officer in May 2018. During his time with AIS, Renfrew partnered with Johnson to pursue AIS's vision to build an enduring, customer-focused, employee-centric enterprise, in the process growing the business to over $800 million in annual sales and a nationwide footprint.
Prior to joining AIS, Renfrew served in various roles with AIS's parent company Arctic Slope Regional Corporation ("ASRC"), which he joined in 2010, most recently as Vice President of Corporate Development. He is a graduate of Wayne State University with a degree in accounting. While at WSU, Renfrew was a four-year member of the men's ice hockey team. In 2016, he was recognized by the Alaska Journal of Commerce as a Top 40 Under Forty award recipient.
"I am humbled and honored to have been provided the privilege to lead AIS into the future in pursuit of our vision," said Renfrew. "I thank the leadership of ASRC for the opportunity, and look forward to continuing to listen and engage with our talented team of more than 4,500 members to identify areas for each of them to continue to grow their respective skill sets, while providing new and innovative solutions to current and future customers and ultimately delivering on our commitment to ASRC's shareholders."
About ASRC Industrial Services
Headquartered in Concord, California, ASRC Industrial Services is a wholly-owned subsidiary of Arctic Slope Regional Corporation ("ASRC"). AIS is organized within three capabilities-based operating groups: Construction, Maintenance and Repair; Remediation and Response Services; and Environmental Engineering and Professional Services. AIS has approximately 4,500 employees and operations throughout the Continental United States. AIS subsidiaries include Petrochem, RSI Entech, Entech Advantage, DACA Specialty Services, D2 Industrial Services, US Coatings, Mavo Systems, F.D. Thomas, D. Zelinsky & Sons, Omega, Hudspeth & Associates, AIS Response Services, HRCS Engineering, USC Federal, Brad Cole Construction, Arctic Pipe Inspection, Arctic Testing, Niles Construction Services, National Environmental Group, K2 Industrial Services, Mansfield Industrial, and Environmental Quality Management. As a wholly-owned subsidiary of ASRC, AIS and its subsidiaries are considered minority business enterprises. Learn more about AIS at www.asrcindustrial.com.
Contacts
Michelle Miles

ASRC Industrial Services

(707) 558-3930 x 130

aiscorporatecommunications@asrcindustrial.com