Molex Announces Distributing Excellence Initiative
Company relaunches program to emphasize its commitment to the distribution channel
LISLE, Ill.–(BUSINESS WIRE)–Molex today announced that its Distributing Excellence initiative has been revitalized with a new identity. The program that originally launched in the early 1990s continues to evolve to meet the unique talents, capabilities and assets each channel contact plays in Molex's business.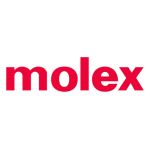 "To show our appreciation and support for our distribution relationships, we relaunched our Distributing Excellence program to reflect the heart of our mission statement: 'To be the preferred supplier of innovative products and solutions to our distribution contacts. Creating value for our end customers by combining our unique culture and capabilities with that of our distributors leading to superior, profitable growth for all.'," said Mark Davies, senior manager – global distribution marketing, Molex.
The revised program focuses on ensuring that Molex distributors are equipped with the tools required to take Molex to market successfully. As well as the commitment to bring optimal seamless performance as a global team. That means:
— Access to the complete Molex product portfolio, including acquisitions products.
— Best-in-class New Product Introduction process.
— Significant Co-op marketing and inventory scrap program.
— Dedicated and Channel-neutral direct sales force.
— Robust and extensive Global Design Registration scheme.
— Elite and stable number of franchised distributors.
A three-pronged strategy drives the new identity. The Molex channel business is encompassed by Electronic, eCatalogue and Industrial Distributors. Collectively they sell millions of Molex products and solutions annually. The channel directly impacts the bottom line and significantly augments the marketing and sales force.
For more information about Molex, please visit https://www.connector.com/electronic-solutions/distributing-excellence/.
About Molex:
Molex brings together innovation and technology to deliver electronic solutions to customers worldwide. With a presence in more than 40 countries, Molex offers a full suite of solutions and services for many markets, including data communications, consumer electronics, medical, industrial, automotive, and commercial vehicle. For more information, please visit www.molex.com.
Molex Resources:
Molex is a registered trademark of Molex, LLC in the United States of America and may be registered in other countries; all other trademarks listed herein belong to their respective owners.
Contacts
FOR EDITORIAL INFORMATION

Christa Carroll

Senior Vice President

Outlook Marketing Services

630.408.9164

Christa@outlookmarketingsrv.com