P2 Energy Solutions to Showcase Integration of Land Management and Spatial Data at Summer NAPE, August 21-22 in Houston
HOUSTON, Texas–(BUSINESS WIRE)–The upstream oil and gas industry's most powerful combination of lease management software and enterprise-wide spatial data will be unveiled Wednesday and Thursday, August 21-22, when P2 Energy Solutions (P2), the market leader in upstream oil and gas software solutions, rolls out this new integration at the Summer NAPE conference at the George R. Brown Convention Center in Houston.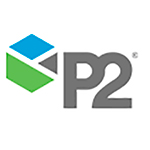 The new integration between P2 Tobin, the most accurate spatial data in the exploration and production industry, and iLandMan, the trusted, cloud-based software for land and lease management, will bring land and GIS data into one centralized system. For oil and gas professionals, the two systems will work even better together, helping reduce costs and increase profits by providing improved, industry-first capabilities.
P2 Tobin and iLandMan together allow operators to have proprietary land data together with instant access to information from wells and other leases that is recorded in the courthouse. By deploying this integration, users can:
Monitor competitor lease activity with the timeliest lease data available from 367 county courthouses across the country
Improve spatial accuracy of proprietary lease polygons by utilizing Tobin's land grid to map in iLandMan
Integrate Tobin well data to quickly identify leases held by production and monitor drilling activity
Quickly identify pooling opportunities with adjacent lessees
Analyze lease obligations such as continuous operations, vertical and horizontal Pugh clauses, and more to identify potential open acreage opportunities
"We see this integration as a real game changer for the industry in how data is gathered, verified, and validated," said Richard Hines, vice president of iLandMan. "Typically, landmen look through what amounts to be a microscope to manage their data, and quite often, the teams they deploy will return with incomplete data from public records."
"With the power of Tobin and iLandMan," he said, "they can use a microscope and a telescope: a microscope to accurately verify, validate, and better manage their own assets like lease information and a telescope to explore P2 Tobin data within a several mile-wide radius, or perhaps across a whole basin, to understand the competition, the lease ownership around them, drill locations, and more."
Thanks to these improved product capabilities, the integration eliminates assumptions, duplications, errors, and delays and provides greater visibility to more data to help customers make decisions with confidence. Data can be packaged geographically at a county, district, or national level, or by data products, such as survey land grid, lease ownership, or wells in an area of interest.
To arrange a free demonstration of the Tobin/iLandMan integration at Summer NAPE in Houston, visit booth 1616, or contact Tom Wilson: twilson@p2energysolutions.com.
About P2 Energy Solutions
P2 Energy Solutions (P2) empowers the people who power the world. Upstream oil and gas professionals from more than 1,700 companies around the globe rely on P2's oil and gas data, land, accounting, and production solutions to optimize their business processes and performance. To learn more, email Info@P2EnergySolutions.com, or call 1-844-REACH-P2.
Contacts
Press Contact

Dan Wilinsky

Media Relations

Dan.Wilinsky@Outlook.com