XTRX Solutions Shareholder Update
Tickers:
Tags: #Mining, #Cannabis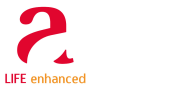 Pickering, Ontario – TheNewswire – August 14th, 2019 – Ayurcann Inc. operating as XTRX Solutions ("XTRX" and/or "Company"), announces that its initial, 4000 sq. foot build out has been completed, evidence package has been submitted to Health Canada, initial customer has signed LOI, and key hires were made.
Build Out
The Cannabis Processing facility ("Facility") has been designed to service Ontario's growing cannabis sector by providing processing, packaging and toll service support to Licensed Producer's ("LP's"). submitted its Site Evidence Package ("Evidence Package") to Health Canada pursuant to its Processing and Sales License application under the Cannabis Act.
Evidence Package
Submission of the Evidence Package demonstrates to Health Canada that XTRXs' first phase processing area is substantially complete and is in compliance with Health Canada's security requirements, as defined in the Cannabis Act. The submission of the Evidence Package represents the final step in XTRXs' application process to obtain a license to process cannabis at its Pickering facility.
"The XTRX team is delighted to have completed this final step in our application process", said Roman Buzaker, President and CEO of XTRX. "Our achievement was the result of dedicated teamwork and an exceptional effort by our employees, contractors and consultants. This milestone represents a significant accomplishment towards the Company's objective to produce premium cannabis for Canadians. The Company continues to remain focused on its plans and timelines as we progress to full license status."
Letter of Intent
XTRX is pleased to announce that it entered into a non-binding letter of intent ("LOI") on August 11, 2019 with Weed Me Inc. ("Customer"), as company's initial customer, to extract from cannabis biomass provided by the Customer. The cannabis biomass delivered to XTRX may include both flower and trim. "We are pleased to take this first important step in rolling out our operations. We look forward to working with the Customer's management team, as we continue to build this important sales channel."
Key Hires
The Company announced key additions to the XTRX team that will bolster the operations and business development groups. Specifically, XTRX named Joseph Fida as Director of Operations, while Natalie Dolphin joined the company as the Business Development Manager. The new hires collectively bring years of relevant financial and operations experience. "It is really exciting to add this talented group of professionals to the XTRX team," said Roman. "We are confident that these individuals will build on our sustained success and play critical roles in expanding our business.
About XTRX Solutions.
XTRX Solutions mission is to be the leading provider of customized post-harvest outsourcing solutions to licensed cannabis producers. We offer end-to-end full outsource solutions to licensed producers which include Extraction & Refinement, Formulation & Packaging, Fulfillment & Distribution. A customer LP is able to focus on their genetics, cultivation and harvesting operations and outsource all of the rest to XTRX Solutions. For more information please visit www.xtrx.ca
For further information please contact:
Mr. Igal Sudman
Co-Founder
XTRX Solutions
T: (416) 720-6264
E: Igal@xtrx.ca
Forward-Looking Statements
Information set forth in this news release may involve forward-looking statements under applicable securities laws. The forward-looking statements contained herein are expressly qualified in their entirety by this cautionary statement. The forward-looking statements included in this document are made as of the date of this document and the Corporation disclaims any intention or obligation to update or revise any forward-looking statements, whether as a result of new information, future events or otherwise, except as expressly required by applicable securities legislation. Although Management believes that the expectations represented in such forward-looking statements are reasonable, there can be no assurance that such expectations will prove to be correct. This news release does not constitute an offer to sell or solicitation of an offer to buy any of the securities described herein and accordingly undue reliance should not be put on such. No stock exchange or securities regulatory authority has reviewed or accepted responsibility for the adequacy or accuracy of this release. Some of the statements contained in this release are forward-looking statements, such as estimates and statements that describe the future plans, objectives or goals, including words to the effect that the company or management expects a stated condition or result to occur. Since forward-looking statements address future events and conditions, by their very nature, they involve inherent risks and uncertainties.
Copyright (c) 2019 TheNewswire – All rights reserved.