Gaia Grow Provides Corporate Update and Hemp Industry Overview
Tickers: XTSE:SBG.H, XTSX:SBG.H, XTSX:GAIA
Tags: #Mining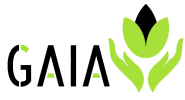 Vancouver, British Columbia – TheNewswire – September 10, 2019 – Gaia Grow Corp. (TSXV:GAIA) (the "Company" or "Gaia") is pleased to offer the following corporate update:
The Company has successfully grown 1,494 acres of hemp from seed in the 2019 season and is currently finishing harvest and logistical plans for the end of the year. The contracted harvest team is an experienced group that works across North America with a variety of equipment and crops, and more specifically, has recent experience in working with various hemp crops across the continent. The harvest is dependent upon weather conditions and is anticipated to take seven to fourteen days once started.
Several offtake partners have expressed interest in obtaining product for several purposes including but not limited to cannabinoid (CBD) extraction, fiber and nutritional uses. As of the first week of September, material from the crop has been sent to two labs in Edmonton and Winnipeg for independent tests. Once testing has been completed, the Company will provide the results to potential off-takers/sale partners and management can begin to finalize sales agreements. Results from these tests are expected to be received by the Company shortly.
In addition to selling the 2019 crop of biomass, management has identified and is in active discussions with several interesting potential acquisition and joint venture opportunities in Canada and internationally, which if signed and agreed to by all parties, could potentially bring revenue and cash flow to the Company's operations.
As a final update, Edge Innovations is getting closer to obtaining final development permits and subdivision for the construction of Gaia's own grow facility. We will continue to provide updates as further milestones in this process are met.
"We have grown a successful hemp crop from seed on a massive scale, and are now preparing for harvest" says Frederick Pels, CEO of Gaia. "I can't imagine a more exciting time for our company. The staff at Gaia, our exceptional contractors, and of course mother nature are to thank as we move forward to realizing the first phase of our business model. I want to thank our current investors for believing in Gaia's vision and we look forward to updating shareholders in the coming weeks ahead."
Neither the TSX Venture Exchange nor its Regulation Services Provider (as that term is defined in policies of the TSX Venture Exchange) accepts responsibility for the adequacy or accuracy of this release.
CAUTIONARY AND FORWARD-LOOKING STATEMENTS
This news release contains forward-looking statements and forward-looking information within the meaning of applicable securities laws. These statements relate to future events or future performance. All statements other than statements of historical fact may be forward-looking statements or information. Forward-looking statements and information are often, but not always, identified by the use of words such as "appear", "seek", "anticipate", "plan", "continue", "estimate", "approximate", "expect", "may", "will", "project", "predict", "potential", "targeting", "intend", "could", "might", "should", "believe", "would" and similar expressions.
Forward-looking statements and information are provided for the purpose of providing information about the current expectations and plans of management of the Company relating to the future. Readers are cautioned that reliance on such statements and information may not be appropriate for other purposes, such as making investment decisions. Since forward-looking statements and information address future events and conditions, by their very nature they involve inherent risks and uncertainties. Actual results could differ materially from those currently anticipated due to a number of factors and risks. These include, but are not limited to, the risks associated with the hemp industry in general such as operational risks in growing; competition; incorrect assessment of the value and potential benefits of various transactions; ability to access sufficient capital from internal and external sources; failure to obtain required regulatory and other approvals and changes in legislation, including but not limited to tax laws and government regulations. Accordingly, readers should not place undue reliance on the forward-looking statements, timelines and information contained in this news release.
Copyright (c) 2019 TheNewswire – All rights reserved.