Alan C. Savage Files Early Warning Report re Innovotech
Tickers: XTSX:IOT
Tags: #Biotechnology, #Mining, #Healthcare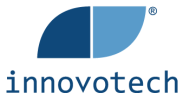 Vancouver, British Columbia – TheNewswire – October 23, 2019 – Alan C. Savage, Chief Financial Officer of Innovotech Inc. (the "Issuer") reports that he now has beneficial ownership, direction or control over an aggregate of 11,401,000 common shares and 75,000 incentive stock options, representing approximately 31.5% of the outstanding common shares of the Issuer on non-diluted basis, and 31.6% on a partially diluted basis.
These securities were acquired pursuant various transaction issuances and incentive option plan granted by the Issuer. Mr. Savage may acquire ownership of, or control or direction over additional securities of the Issuer in the future.
A copy of the early warning report has been filed with the applicable securities commissions and can be found under the Issuer's SEDAR profile at www.sedar.com.
FOR FURTHER INFORMATION, CONTACT:
Alan C. Savage 604-248-5288
267 W. Esplanade, Suite 303 North Vancouver, BC V7M 1A5
Copyright (c) 2019 TheNewswire – All rights reserved.