Federal & State Regulations in Heavy Metal Testing of Cannabis Products in the USA, 2019 – ResearchAndMarkets.com
DUBLIN–(BUSINESS WIRE)–The "Regulations in Heavy Metal Testing of Cannabis Products in the USA" report has been added to ResearchAndMarkets.com's offering.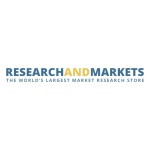 The report provides an overview and analysis of the regulatory requirements of cannabis products testing of heavy metals in the US. The report is focused on regulation policy in each US state for cannabis products testing, sales, and manufacturing. Also, the report highlights recommended methodologies for cannabis testing laboratories and information about cannabis products, that have failed testing for heavy metals.
Heavy metals are one of several possible contaminants in cannabis and cannabis products, in addition to pesticides, microbial organisms, and residual solvents. The key metals of interest are cadmium (Cd), arsenic (As), lead (Pb) and mercury (Hg), which fall into the US Federal Drug Administration (FDA) Class 1 category, which lists substances that are human toxicants that have limited or no use in the manufacture of pharmaceuticals.
As cannabis becomes a more prominent commodity government oversight at the local, state and federal levels is becoming more prevalent. Cannabis products should be tested relative to the standards of cannabis testing for heavy metal contaminants. Each of the methods of cannabis testing should be customized for the validation in the state's cannabis regulatory institution. There is no national standard method for cannabis testing.
Key Topics Covered:
Executive summary
1.Regulations of cannabis products in the USA
1.1 Federal regulations of cannabis products
1.2. State regulations of cannabis products
2. Current standards of heavy metal containment in cannabis products
3. Recommended methodologies for cannabis testing
4. Recalls, Media Coverage and other Advisories on Heavy Metals
For more information about this report visit https://www.researchandmarkets.com/r/nxxpwm
Contacts
ResearchAndMarkets.com

Laura Wood, Senior Press Manager

press@researchandmarkets.com
For E.S.T Office Hours Call 1-917-300-0470

For U.S./CAN Toll Free Call 1-800-526-8630

For GMT Office Hours Call +353-1-416-8900