Southwestern Energy Returns 10+ Billion Gallons of Freshwater to the Environment
"Our projects and ongoing work with local partners have generated tremendous environmental and economic benefits across the communities where we're privileged to work and live."
SPRING, Texas–(BUSINESS WIRE)–#energynews–Southwestern Energy Company (NYSE: SWN) today announced it has returned more than 10 billion gallons of freshwater to the environment through its comprehensive approach to optimizing water usage and 10 innovative, company-sponsored water conservation projects around the country.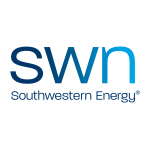 This important milestone reflects the company's commitment to remaining "freshwater neutral" across its operations, meaning each gallon of freshwater used is replenished or offset. SWN has met this commitment for three consecutive years.
"Environmental stewardship is a SWN core value that guides our operational approach," said Bill Way, President and Chief Executive Officer of Southwestern Energy. "Water is a vital resource and is essential to energy development, so protecting, conserving and enhancing water quality across our operations is a top commitment for us and our stakeholders."
SWN's commitment to remain freshwater neutral is achieved through a broad-based approach that includes industry-leading conservation, reduction, protection and innovation efforts.
Since 2014, SWN has completed 10 water conservation projects across several states, including stream channel and habitat restoration; waterway and floodplain improvements; wetland creation; and aquatic habitat restoration. The most recent project, completed earlier this year, is helping to restore the Cheat River's Muddy Creek watershed in West Virginia, which had been severely impaired by third-party acid mine drainage unrelated to SWN's operations.
"Our projects and ongoing work with local partners have generated tremendous environmental and economic benefits across the communities where we're privileged to work and live," Way said. "I want to thank the SWN employees and community stakeholders whose hard work and dedication have made reaching this 10-billion-gallon milestone, and continued environmental progress, possible."
SWN's long-term commitment to conservation and stewardship extends beyond water and drives all of the company's decisions around protecting the air, land and communities in its operations.
The results of this commitment were recognized this year when SWN earned the highest score among North America's 30 largest publicly traded oil and natural gas producers in a report from shareholder advocacy group As You Sow and investment advisory firm Boston Common Asset Management assessing water and chemical management practices.
About Southwestern Energy

Southwestern Energy Company is an independent energy company engaged in natural gas, natural gas liquids and oil exploration, development, production, and marketing. For additional information, visit www.swn.com. To read more about SWN's commitments to sustainability in its Corporate Responsibility Report, visit www.swncr.com.
Click here to subscribe to Mobile Alerts for Southwestern Energy.
Contacts
Jim Schwartz

Director, Corporate Communications

(832) 796-2716

[email protected]