CBD Global Sciences Signs a Manufacturing and Distribution Agreement for Aethics CBD Infused Sparkling Water Product Line
Tickers: XCNQ:CBDN
Tags: #MedicinalMarijuana, #Mining, #Cannabis, #Healthcare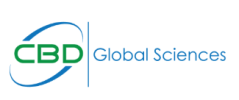 Denver, Colorado – TheNewswire – January 15, 2020 – CBD Global Sciences, Inc. (CNSX:CBDN.CN) (Frankfurt:GS3), "CBD Global" or the "Company"), is pleased to announce Crazy Mountain Brewery located in Denver, Colorado will mass produce its line of Aethics CBD infused sparkling water. The partnership with Crazy Mountain Brewery will allow for the Aethics CBD infused sparkling water line to be produced in can, keg and sixtel formats. Crazy Mountain is currently one of the largest craft breweries in the state of Colorado and this partnership offers CBD Global Sciences significant production capability to meet growing demand for the foreseeable future.
Crazy Mountain Brewery produces and packages our Sparking Water in 12-ounce cans and now in Kegs to be sold by the pint at local breweries, health and nutrition locations, gyms and spas and restaurants as demand requires multiple points of sale. The Aethics brand CBD infused sparling water line currently comes in three flavors, Grapefruit, Berry and Lemon Lime all with 10MG of Full Spectrum CBD sourced from our own farms and processing facilities located in Colorado.
Brad Wyatt, CEO of CBD Global, stated "This collaboration with Crazy Mountain Brewery is another example of the strong partnerships that CBD Global Sciences is forging to bring innovative CBD products to its customers. Crazy Mountain Brewery works closely with our team on product development, manufacturing and product enhancement."
Wyatt added, "with 35-50 new stores being added every week the company needed to find a trusted source for large scale packaging that offered focus on the highest standards and attention to detail when it comes to the consistent quality of our product. Crazy Mountain in its current facilities has the capacity to package over 100,000 barrels per year (apprx. 45 million cans). We found incredible synergies with their methodology in product development and manufacturing and it seemed natural to continue our growth with this strategic partnership."
Barry Watkins, CEO also adds "Crazy Mountain is delighted to have such partners as CBD Global Sciences who share the dedication and passion for creating innovative products for its consumers."
ABOUT CRAZY MOUNTAIN BREWERY
Crazy Mountain Brewing Company, LLC (www.crazymountainbrewery.com) has followed its passion and heart since 2010 when it established a small craft brewery in the Vail Valley with its headquarters and a kickin' Taproom in Edwards. With rising production demands, in 2015, Crazy Mountain expanded its operations moving to its headquarters to Denver and taking over the old Breckenridge Brewery production facility.
Unique to Crazy Mountain is its mystical characters who are each a particular breed of Crazy with a story to tell. So, don't forget to bring a case of Crazy on your next adventure to inspire your next story. Available in cans, bottles, and on draft in 22 states across the U.S. — and in 9 other countries around the world — it's easy to enjoy Crazy Mountain wherever you are …. and wherever you go.
ABOUT CBD GLOBAL SCIENCES INC.
CBD Global Sciences, Inc., is a vertically integrated hemp-based CBD producer, extractor, and branding investment vehicle which currently owns two product categories, branded under the name AETHICS (www.aethics.com) and CANNAOIL (www.cannaoilshop.com), which include CBD Oil tinctures (liquid products), CBD capsules, CBD topicals and CBD hydration products. CBD Global Sciences hemp-derived CBD extracts are sold through select distributors, brick and mortar retailers, and online.
CBD Global Sciences, through its wholly owned subsidiary, Strasburg Pharms, grows and operates irrigated land in Colorado, that grows hemp with only all-natural Colorado water, soil, sun and nutrients and NEVER sprayed with pesticides or chemicals. Our genetics are hand selected and maintained to present the best cannabinoid profile with extremely high CBD. The extraction/processing facility, operated by CBD Global Sciences, is located approximately 40 minutes from the farm.
For further information, please contact Bruce Nurse, Investor Relations, (888) 401-2239, [email protected]
NEITHER THE CANADIAN SECURITIES EXCHANGE NOR ITS REGULATION SERVICES PROVIDER HAS REVIEWED OR ACCEPT RESPONSIBILITY FOR THE ADEQUACY OR ACCURACY OF THIS RELEASE.
CAUTIONARY STATEMENT REGARDING FORWARD-LOOKING INFORMATION: This news release includes certain "forward-looking statements" under applicable Canadian securities legislation. Forward-looking statements include, but are not limited to, statements with respect to future developments and the business and operations of the Corporation after the CSE listing. Forward-looking statements are necessarily based upon a number of estimates and assumptions that, while considered reasonable, are subject to known and unknown risks, uncertainties, and other factors which may cause the actual results and future events to differ materially from those expressed or implied by such forward-looking statements. Such factors include, but are not limited to general business, economic, competitive, political and social uncertainties; and delay or failure to receive board, shareholder or regulatory approvals. Readers should not place undue reliance on forward-looking statements. The Corporation disclaims any intention or obligation to update or revise any forward-looking statements, whether as a result of new information, future events or otherwise, except as required by law.
NOT FOR DISTRIBUTION OR DISSEMINATION INTO THE UNITED STATES
Copyright (c) 2020 TheNewswire – All rights reserved.